The day we moved in I knew I was going to have to put a runner on the stairs for one of our pups, Daisy.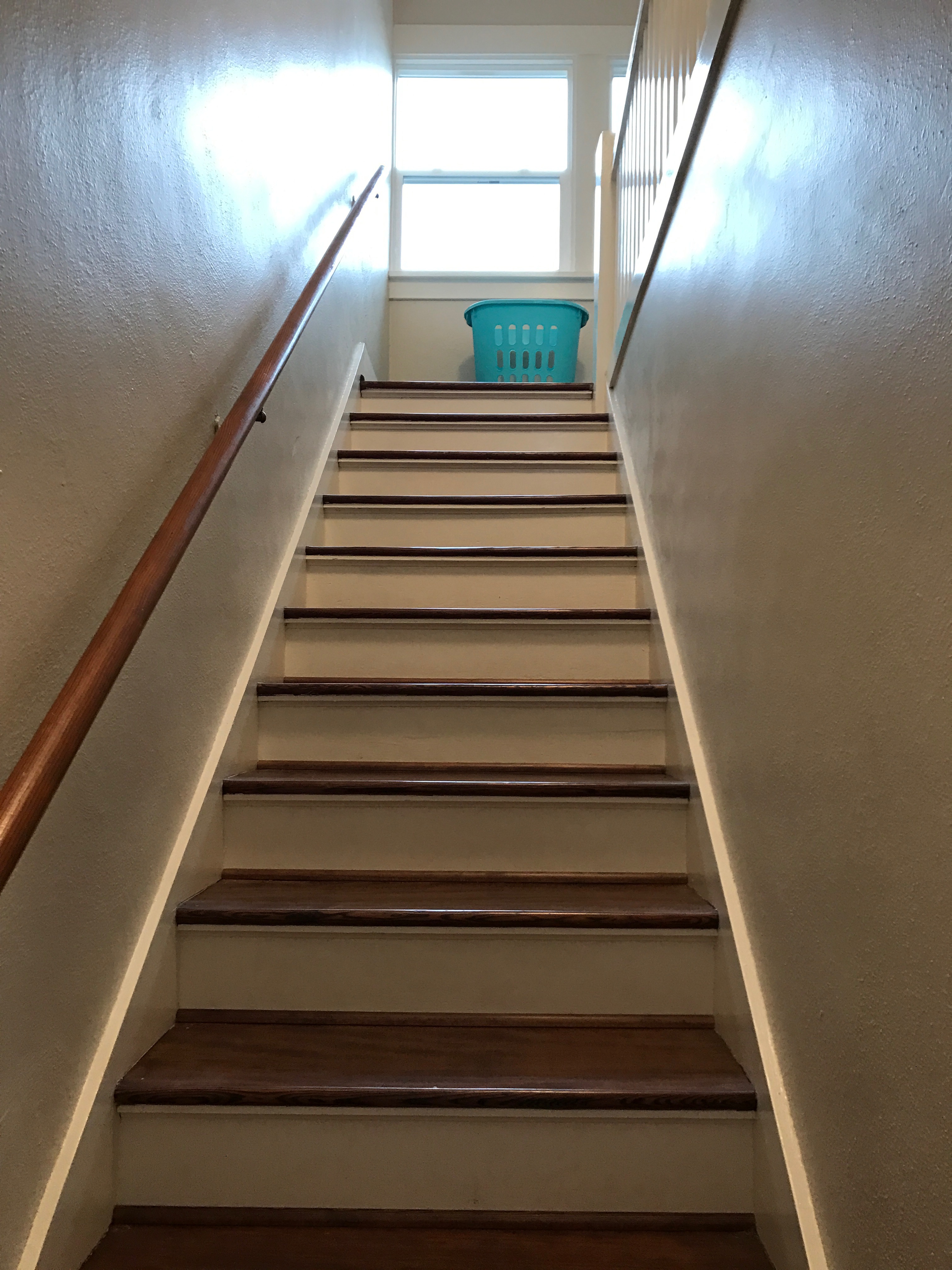 She has no grip on stairs or wood floors really. Normally the runner would just get tucked under the bottom stair but she needs something to push off from. oh little daisy!
I had ordered several rugs and had them all ready.
I picked jute rugs with a black twill border. I could not find one rug that was long enough to fit continuously so i had to order several shorter ones.
first I cut carpet pads for all the steps. Just for the area that you would walk on.
Started at the top of the stairsAnd placed my carpet downAnd stapled it Down.It was a little tough Hiding in the edge of the Next piece of rug. I had to cut off the very end of black edging.
When staple-ing you really have to hold the staple gun down super firmly to get the staple as flush as possible.
It didn't take too long to do and I think it turned our pretty nice!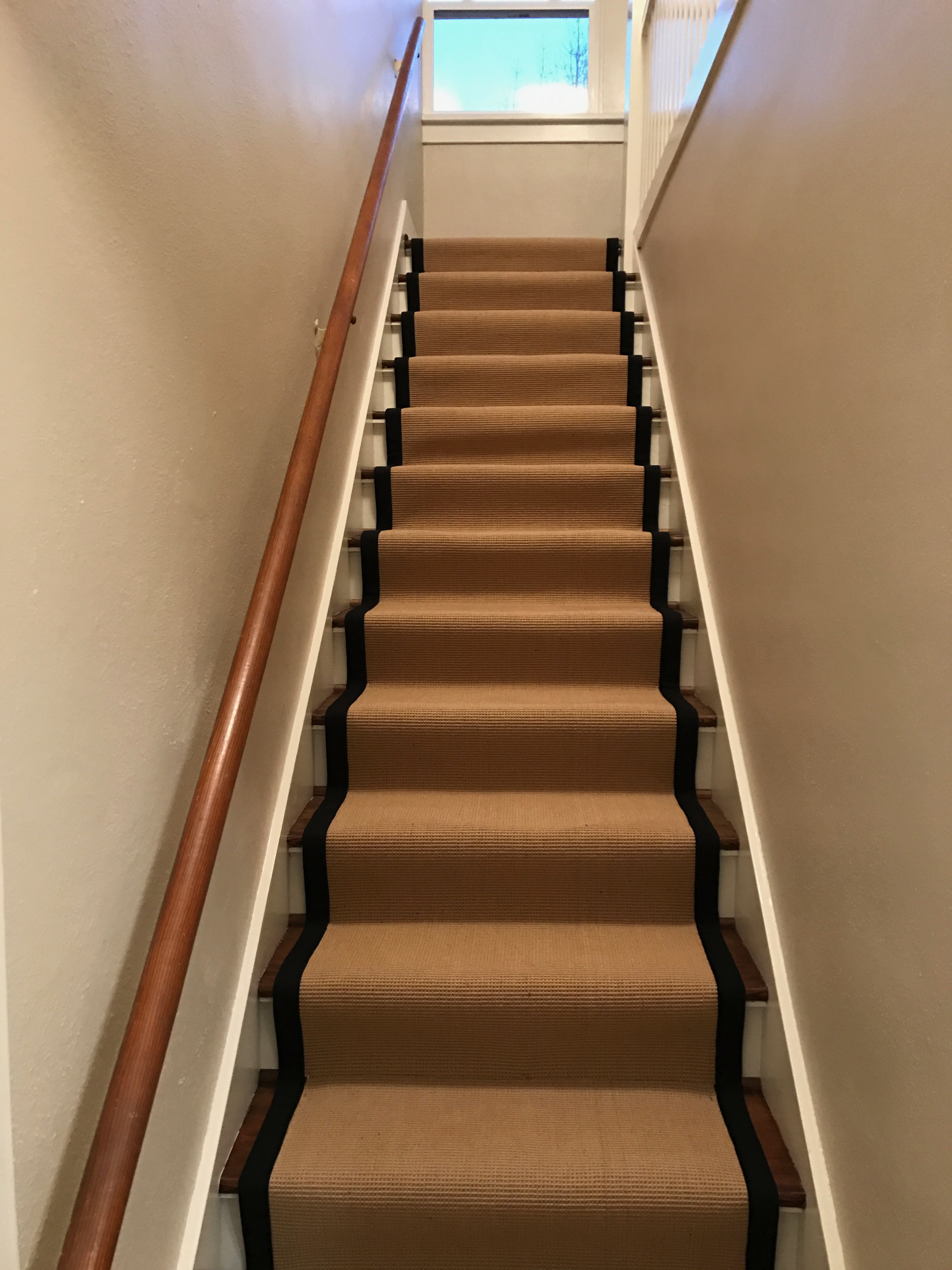 The area where the carpets meet does fray a bit at the black fabric ( jute is fine). and if you have hard wood and or dogs I would not recommend black anything:) everything shows up on it.
will def choose a middle toned color next time. The jute holds up great though. It has a natural appearance with speckles in it which kinda bugs me b/c it never looks totally clean. But otherwise I really like it.