The front yard of our house is a bit small and pretty open and had way too many rose bushes . We wanted to put in a fence closer to the sidewalk but in order to do that we had to put in a small retaining wall. Our yard has a small slope out to the street. I am trying to make this northwest craftsman a modern California looking craftsman:)
This was by far the hardest project I have ever done. Those cement bricks are CRAZY heavy. I have never ever been so tired.
I ordered the blocks from Lowes and had them delivered near the front of our house. Along with a rock mix and gravel.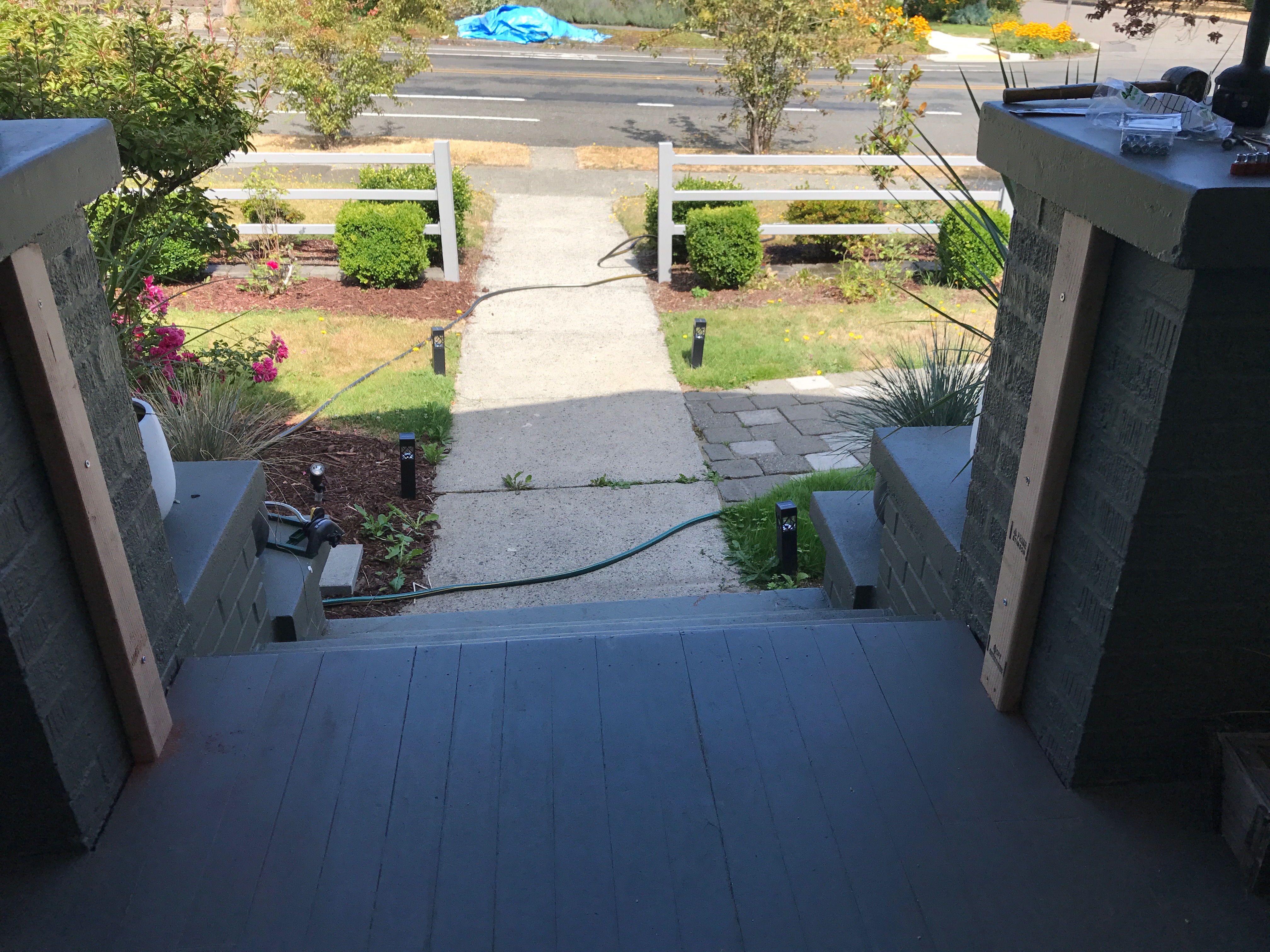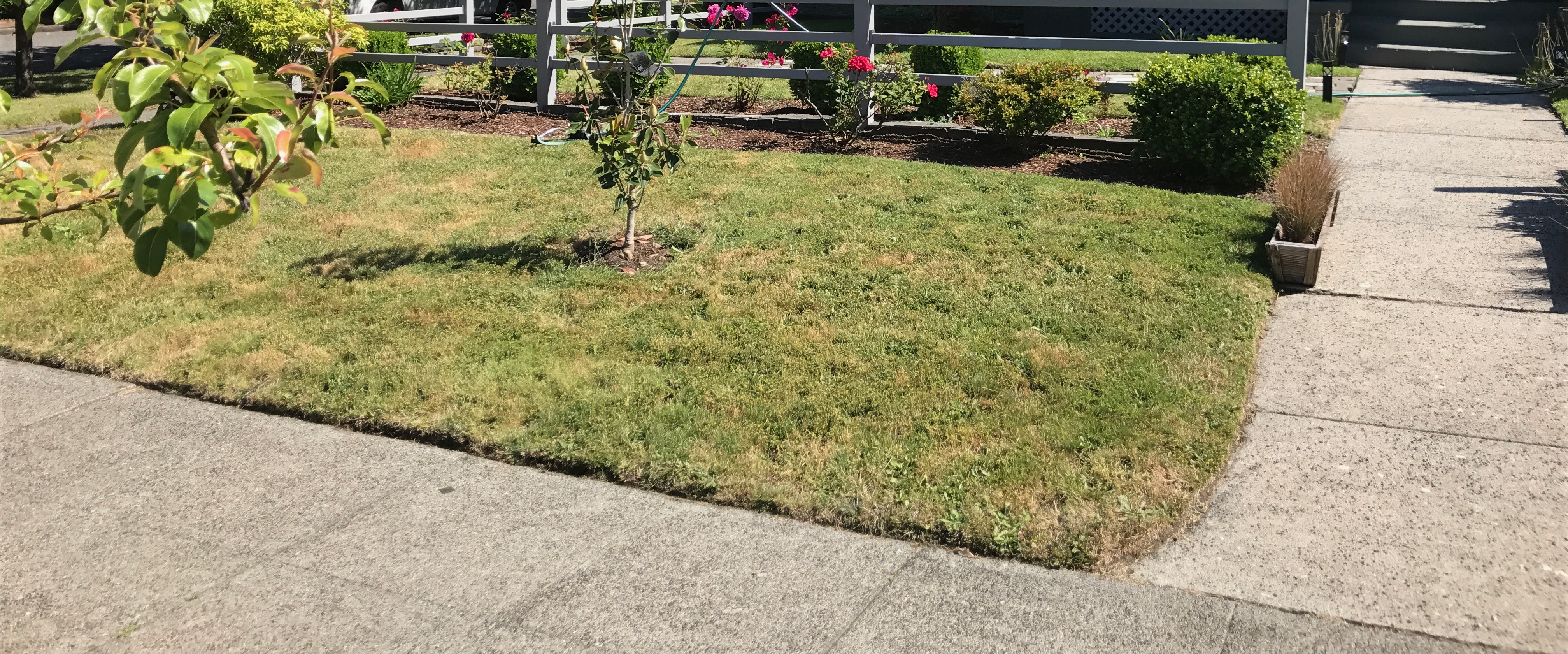 We first had to cut down the fence and remove all the plants.
Then we began to dig and dig.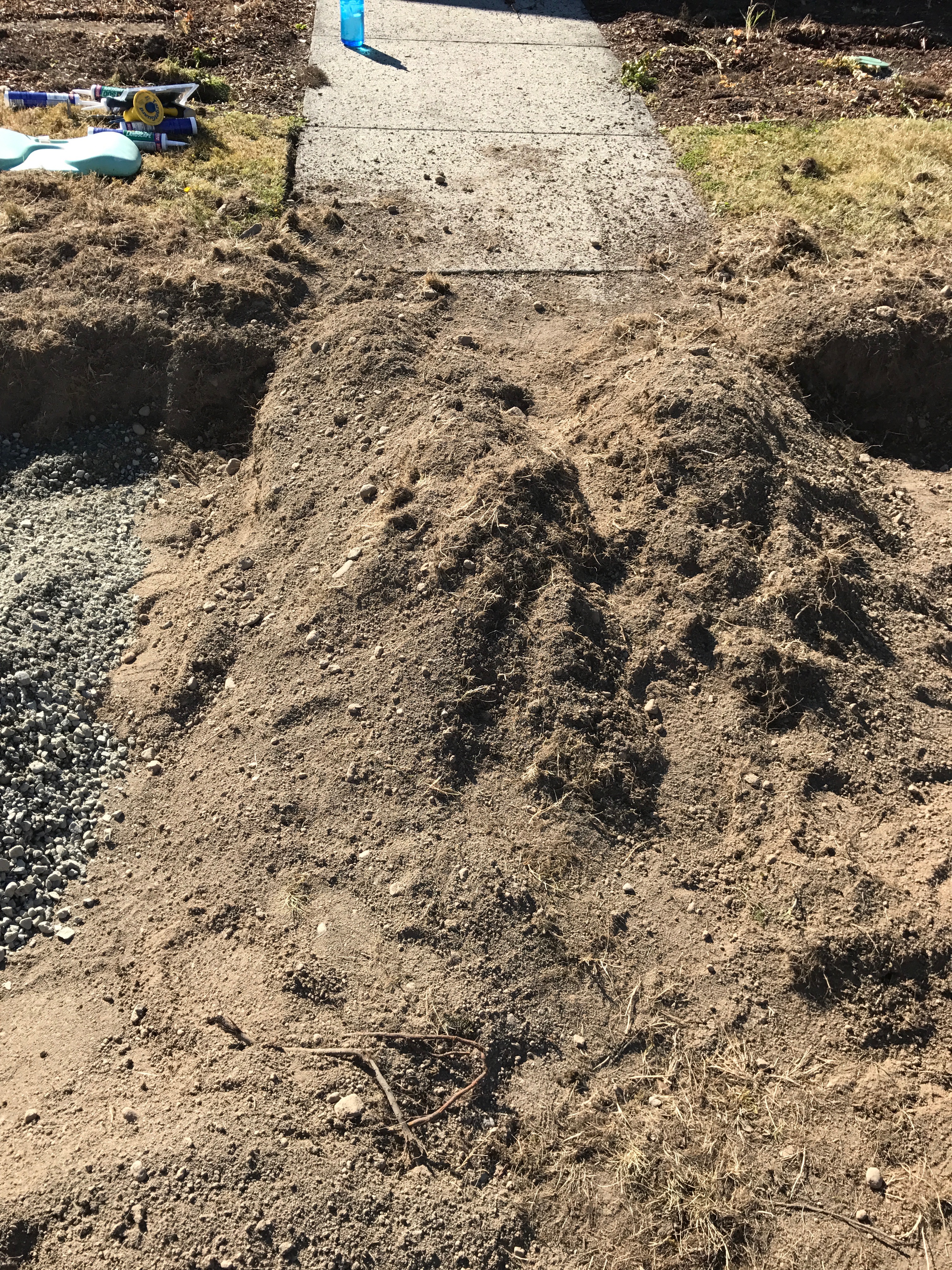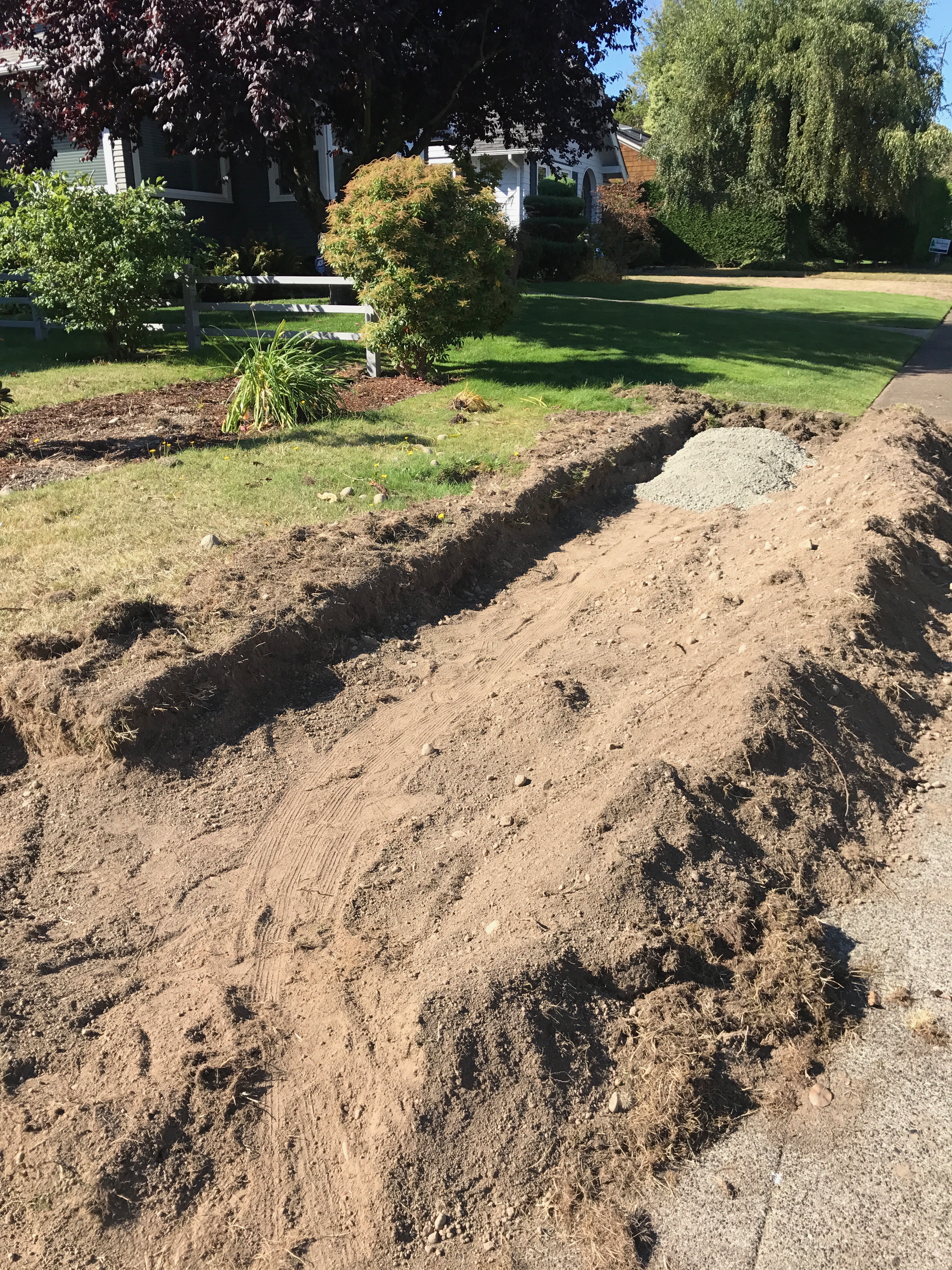 I really don't know what we would do with out you tube and the internet. We researched everything of course so we could do it ourselves.
We then put down gravel and placed the cement block down 1 by 1. In retro speck I would of gotten better blocks from a yard place. blocks that link together and form a nice slight slant , they also offer more stuff that go with them, like matching topstones and corner stones. Ours don't match bc we didn't look into that first . I just assumed if they made a block color there would be matching top stones to them, but no.
We kept tamping down the gravel as we went as well.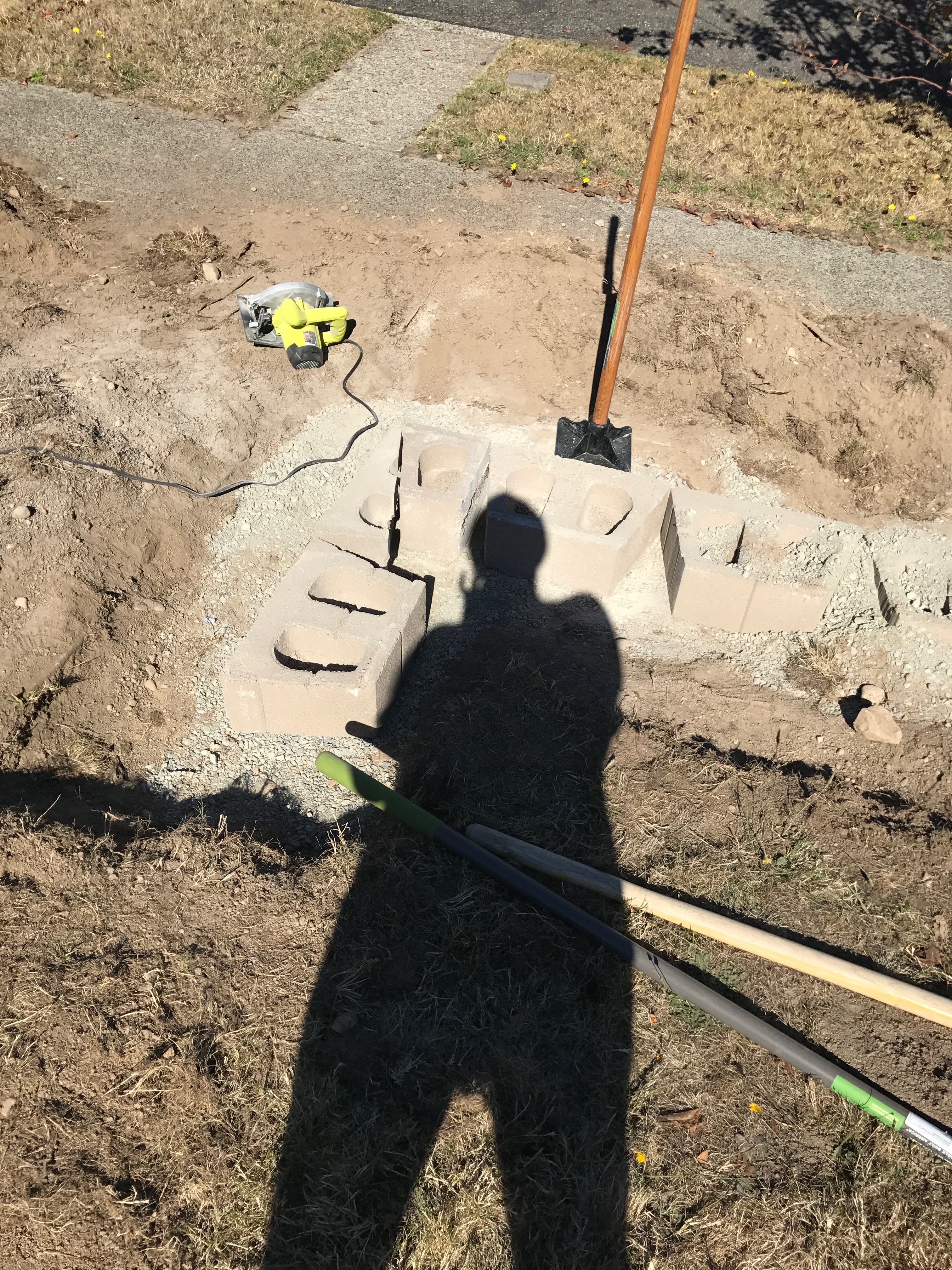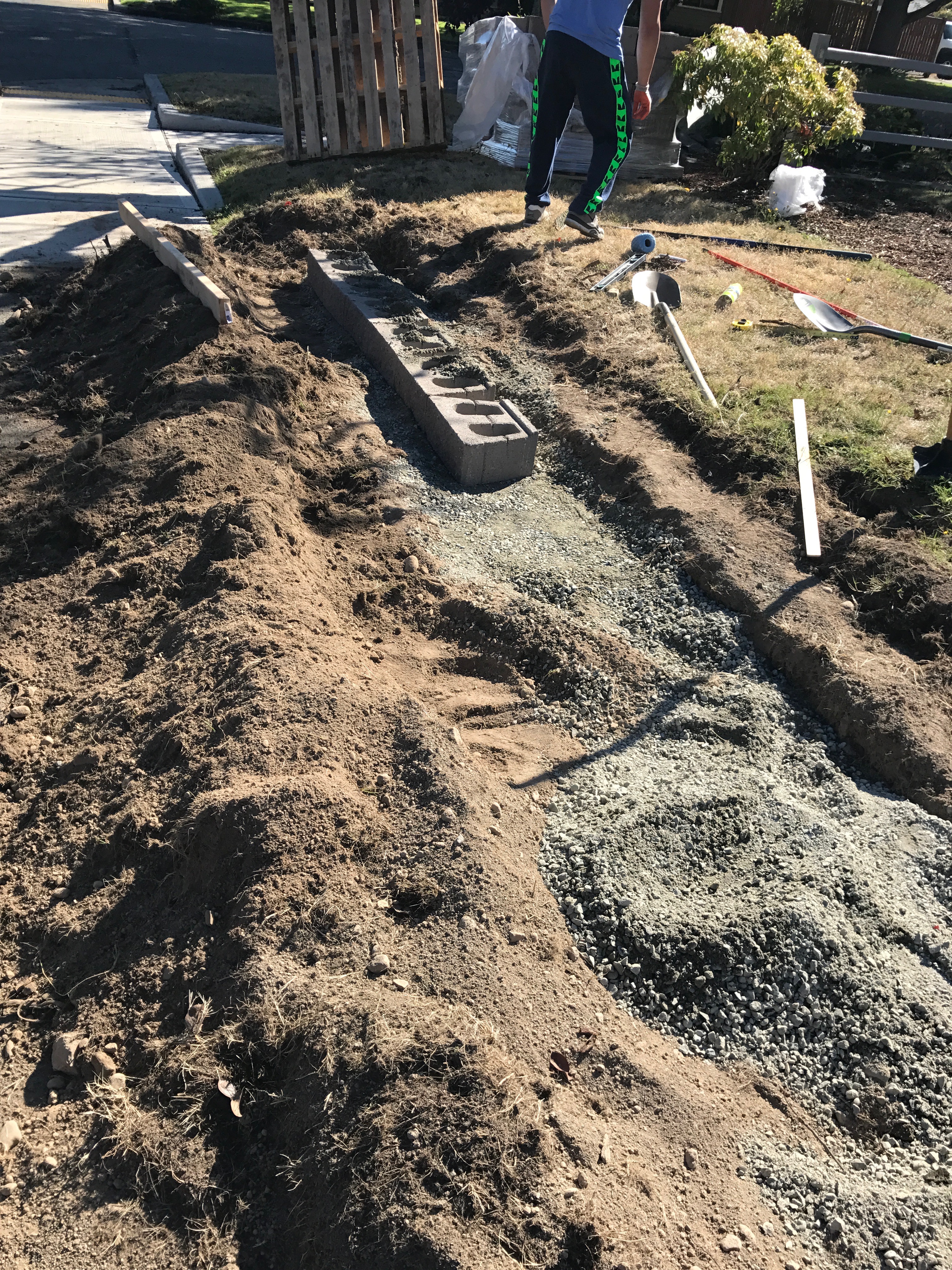 we also had the gravel and rock fill delivered. we filled in teh blocks wiyj it as we went, We also tampered down the soild before we started. we knew we had to back fill behind the wall with rock so we dug out enough room for that befreohand. Igues it heps wate drain form the yard so it doesn't just push the wall over, over time.
The blocks stack staggered and each one goes a bit behind the one under it.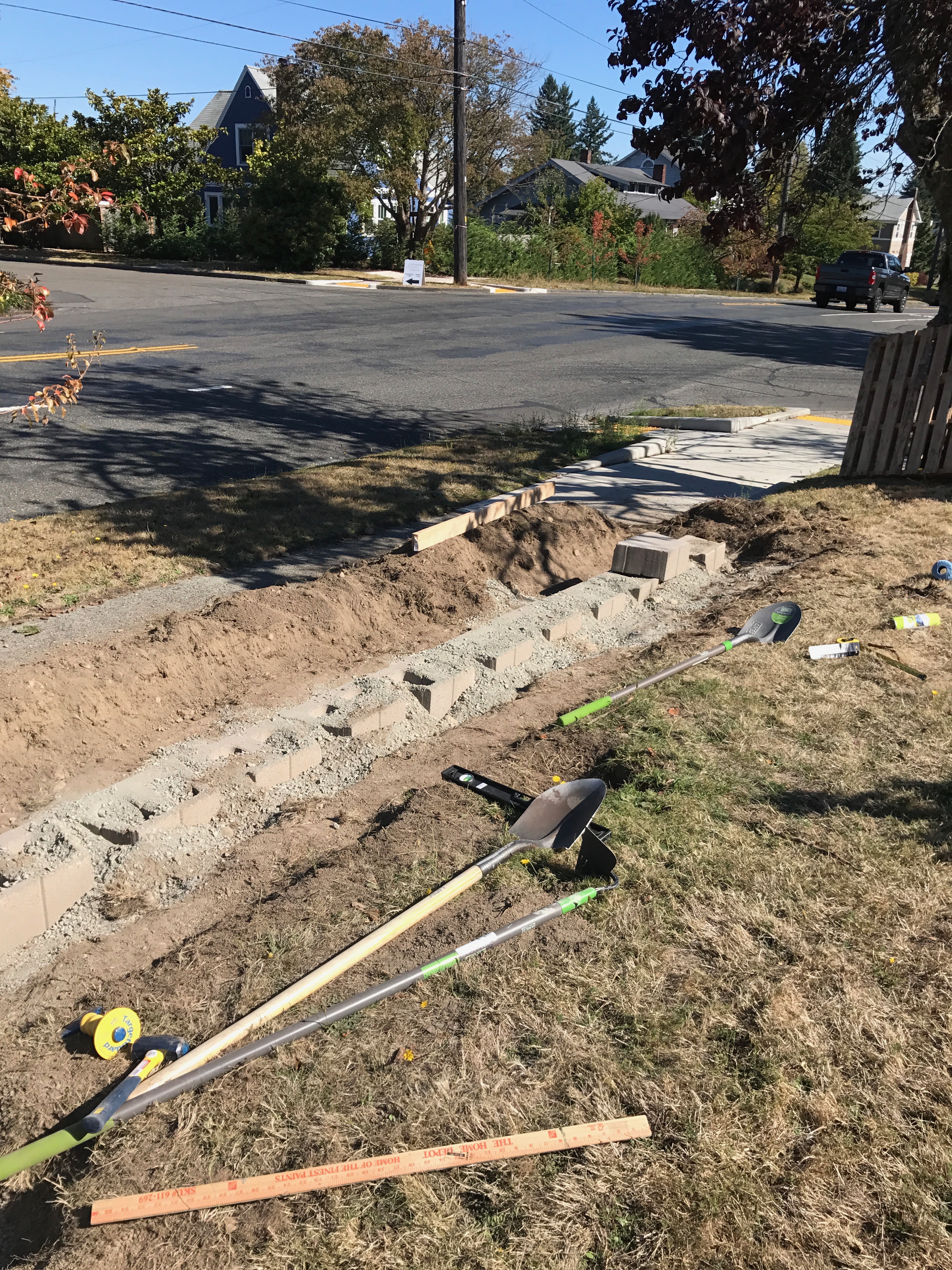 We then got to the corners, oh man those corners! I wanted it to be a sharp turn and apparently these do not do that, They are made to curve so we, meaning Joel -had to cut them with a masonry blade to get them to be what we wanted. But they just didn't look that great because they don't cut very evenly.
I later found and replaced the corner pieces with squared ones I eventually found at stone yard. I need to find and post that pic.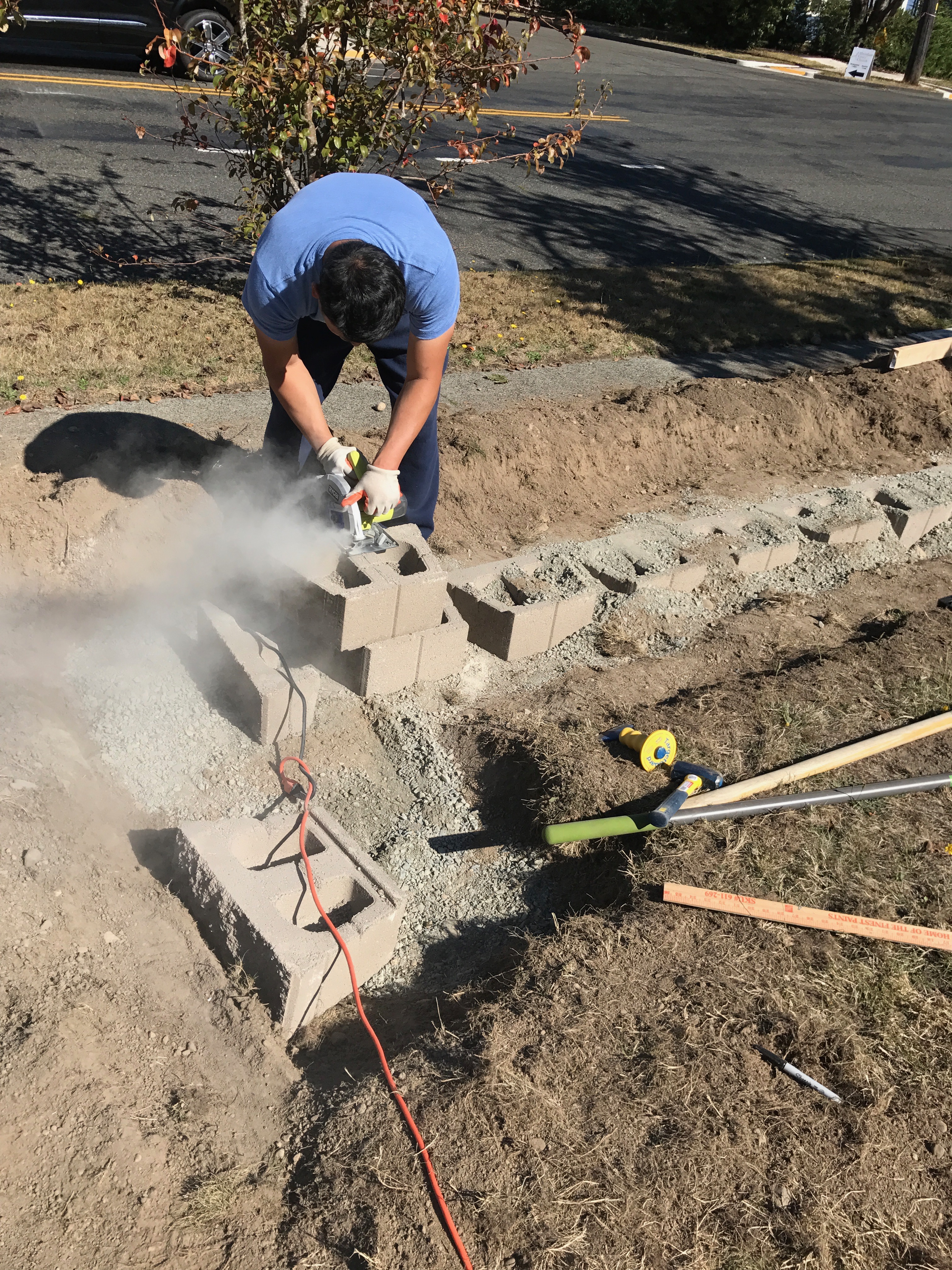 Looks nice right?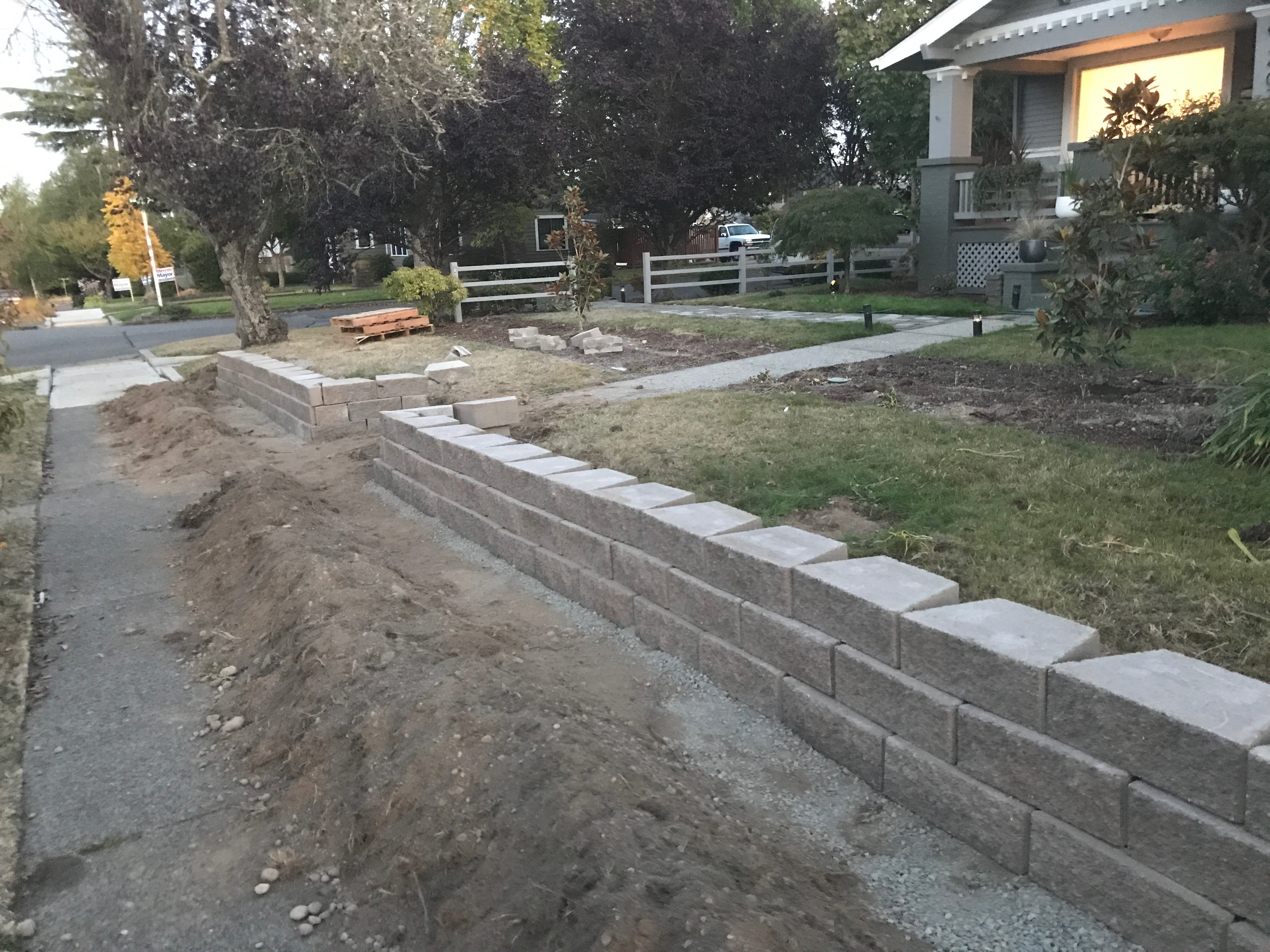 We left about 14 inches of room in front of the wall for code which we just filled with rocks.I had finally learned about weed killer fabric so I put that down first. We filled in behind the wall with weed blocking fabric, gravel and dirt then put grass back on top of it.
Then put the top stones on. we tried gluing them down like they did in the tutorial videos, but it was a waste of time. its just doesn't stick.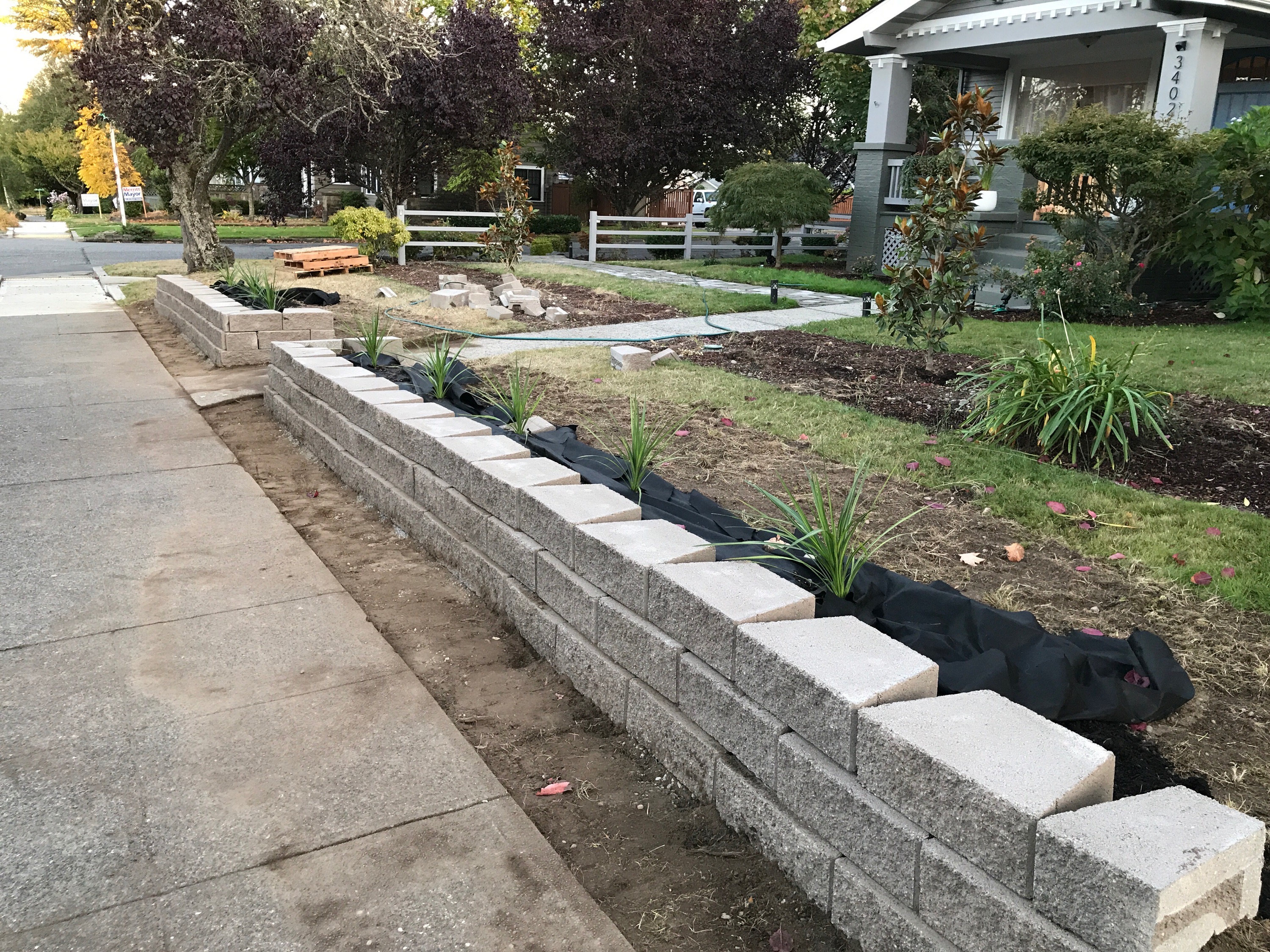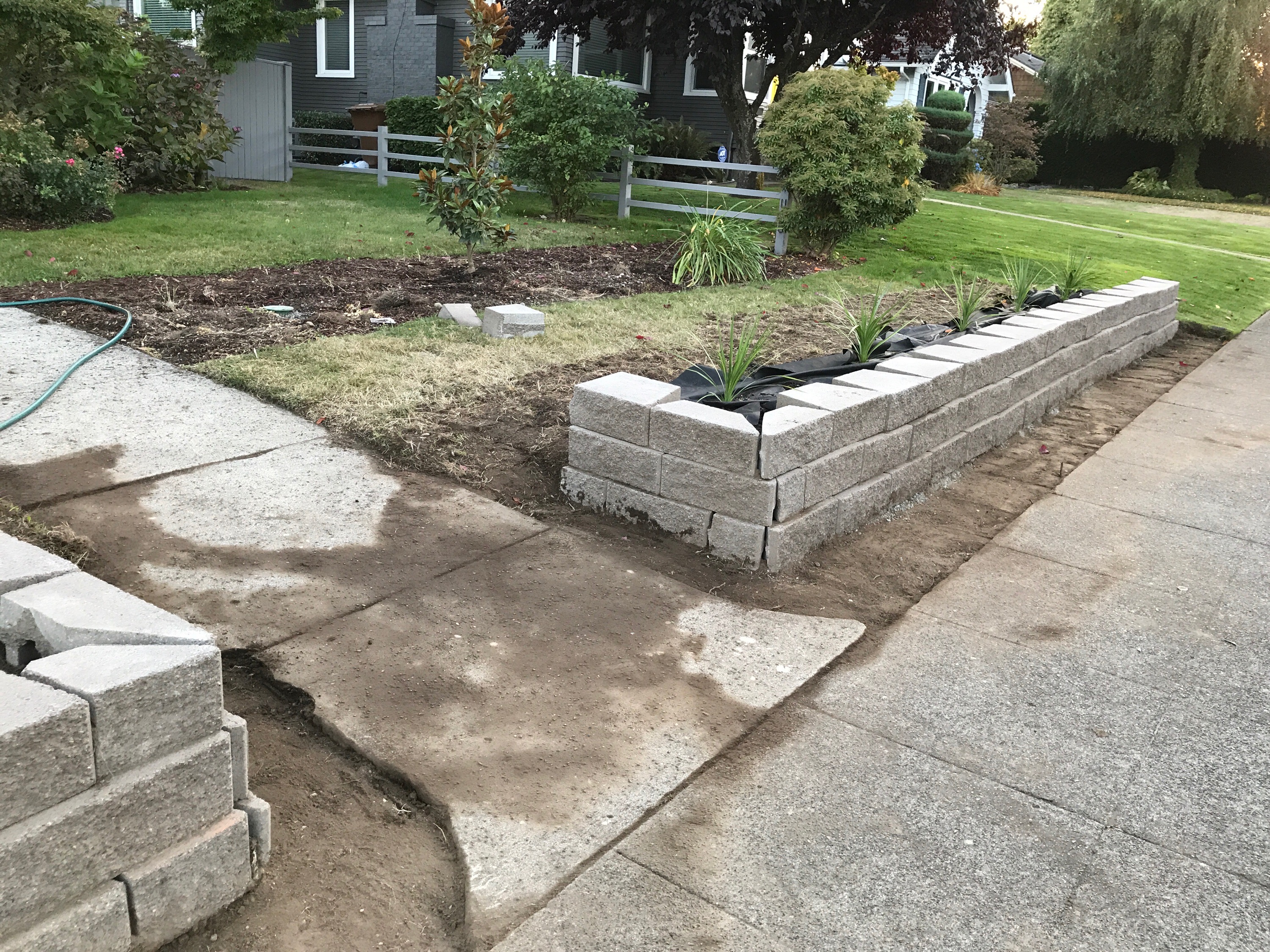 Next project fence!