As I have mentioed before we live on a fairly busy street and unfortunately we get deliveries at times when are not home so we wanted to make the porch a bit more secure ( Yes, we have a ring camera.). We hear everyday about somebody following the amazon or UPS truck and stealing boxes right after they drop stuff off, so we wanted to create at least a bit more of a barrier.
I used masonry screws and installed 2 x 4's on each side on these brick pillars. Then just made and attached gates to them. Then later painted them to match the house.
Before pic, although I do love the look of it all open:)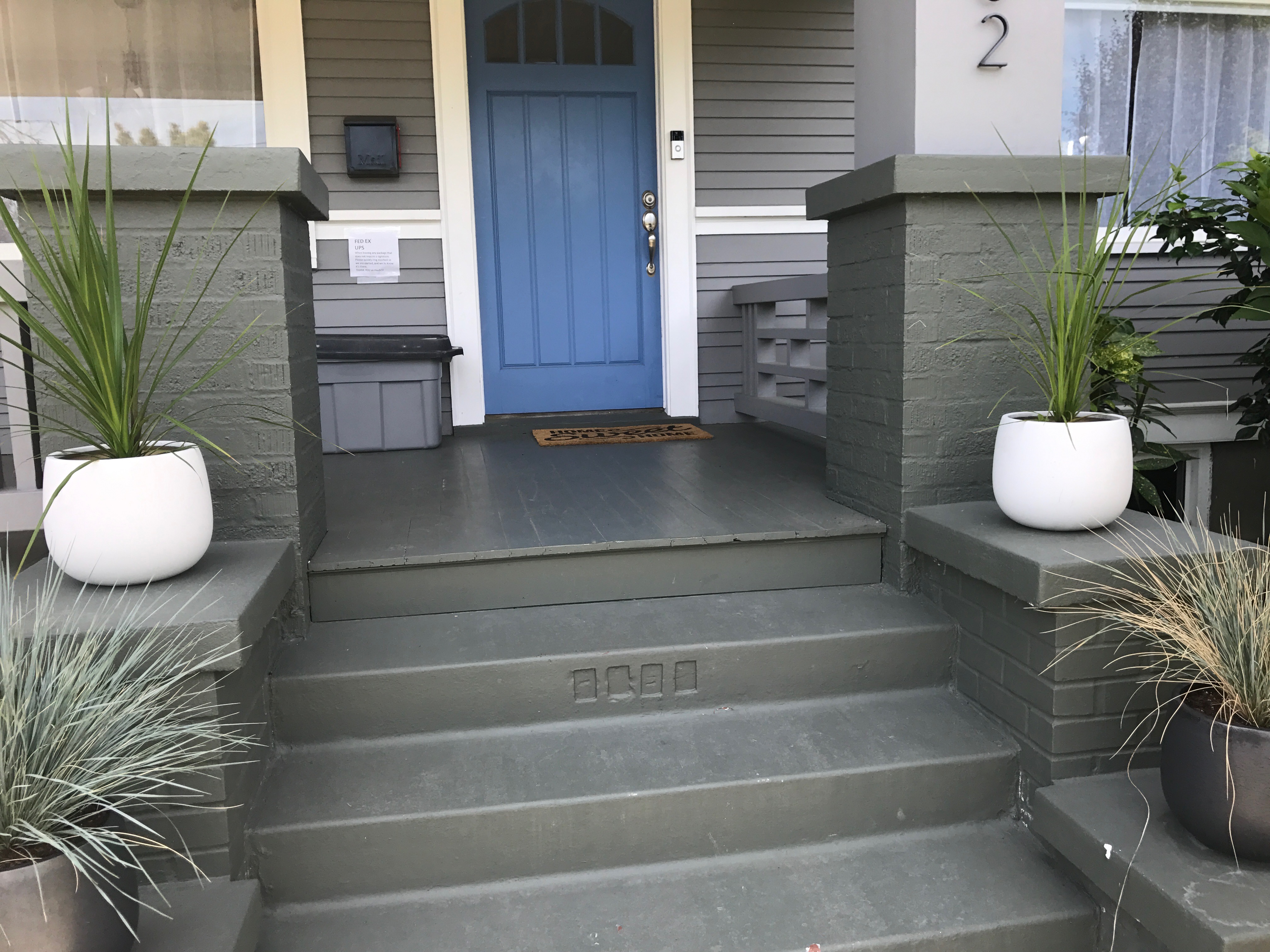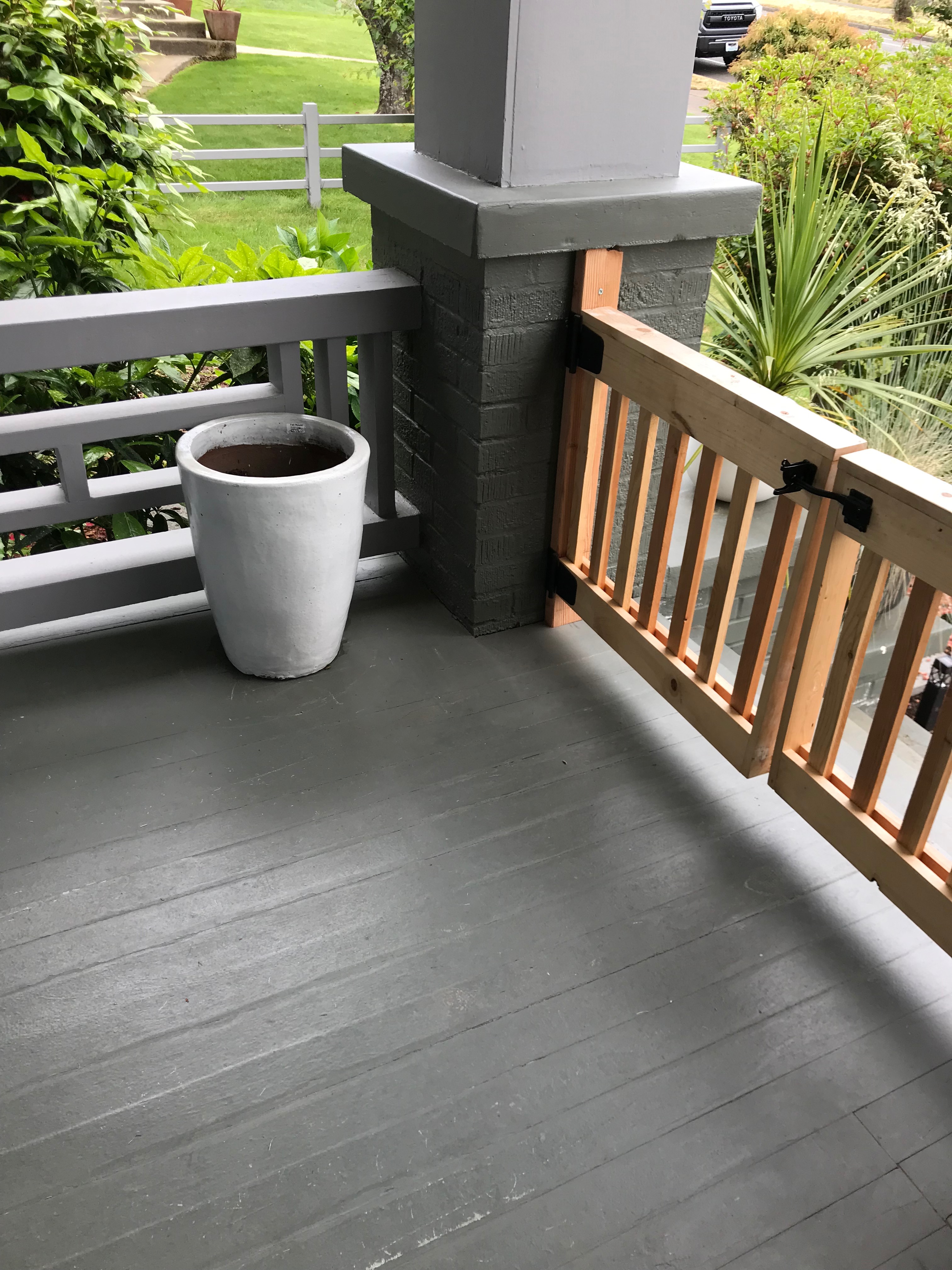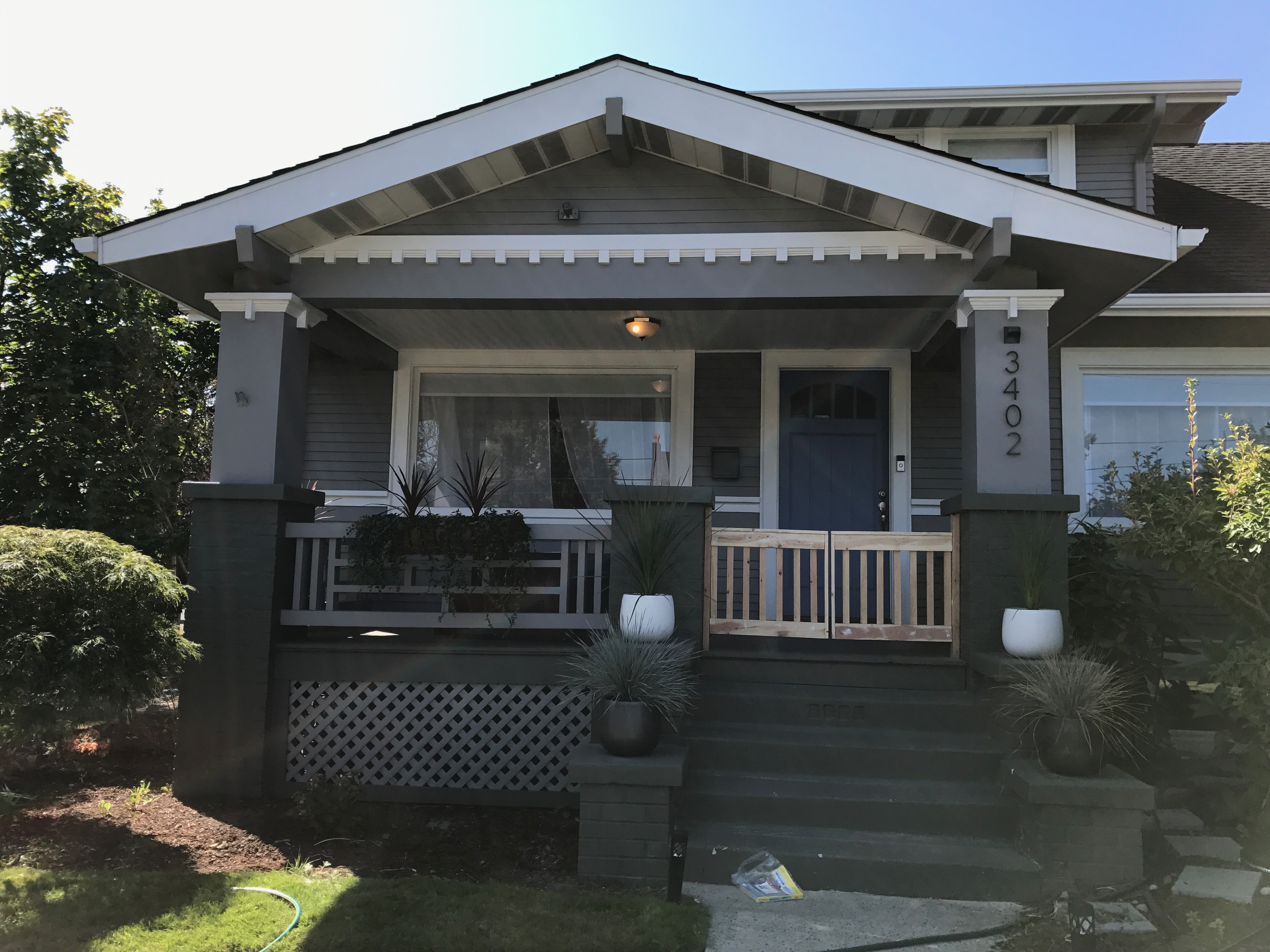 I also repainted the front door this fresh blue and Joel repainted the deck a darker, almost black color. Steps are getting prepped to be painted as well.
Joel with our sweet fuzzy girl Daisy:)